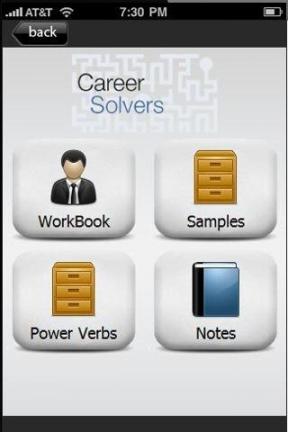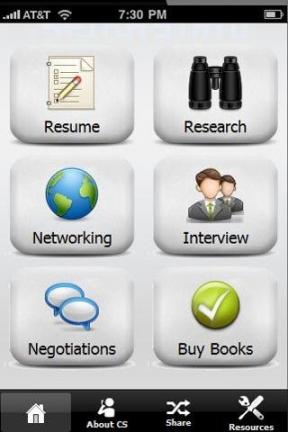 Career Solvers Free Job Search App
This app brings together career growth tools and techniques into a one stop mobile educational format. Designed for the serious professional, this app provides guidance to help turn career stumbling blocks into career stepping stones through its interactive tools. These tools include:
Resume guidebook with sample resumes
Research section to help professionals be better prepared for next career opportunities
Networking techniques and guides
Interview workbook that guides a candidate through the toughest interview questions
Negotiation techniques to improve an offer
Each section contains thought provoking questions, samples, techniques and notes. In addition, our app includes books and resources that are hidden treasures in today's professional world. Share the app with like minded colleagues and keep track of your network through the app.
This app is designed to be an interactive resource for professionals who are serious about growing their career. Much more than simply a PDF reader, we have included tools to promote real thinking in preparation for that next career step. Thoughts and answers can be saved on the app and even recorded and sent to a coach or colleague, and questions can always be sent to Career Solvers for deeper career guidance. Our app is designed to be updated with new content and will be often as the professional landscape is always changing. You can download your free app for your Android, iPhone, or iPad here: